https://www.bbc.co.uk/news/business-50658437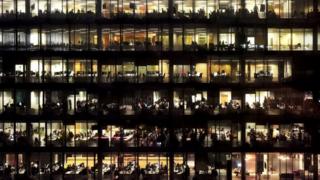 Investors in the UK's biggest commercial property fund – worth £2.5bn – have been temporarily prevented from taking out their money.
Investment firm M&G said withdrawals from its Property Portfolio fund had been suspended after investors consistently withdrew their savings.
The firm blamed "Brexit-related political uncertainty" and difficulties in the retail sector for the situation.
The fund's value has fallen 8% so far this year.
"Given these circumstances, we have now reached a point where M&G believes it will best protect the interests of the Funds' customers by applying a temporary suspension in dealing," M&G said in a statement.
It has waived 30% of its annual charge to investors, as they were unable to access their money.
The M&G Property Portfolio has invested in 91 UK commercial properties across retail, industrial and office sectors on behalf of UK investors.
The same fund was suspended in July 2016 for four months following the UK's EU referendum.
Regulator involved
M&G has been unable to sell properties fast enough, particularly given its concentration on the retail sector, to meet the demands of investors who wanted to cash out.
The decision to suspend the fund was taken by its official monitor – its authorised corporate director – and the City watchdog has been informed.
"The FCA is working closely with the firms involved to ensure that timely actions are undertaken in the best interests of all the fund's investors," a spokesman for the Financial Conduct Authority (FCA) said.
M&G said the suspension would be monitored daily, formally reviewed every 28 days, and would only continue "as long as it is in the best interests of our customers".
It allows assets to be sold over time, rather than as a fire sale, in order to meet investors' withdrawal demands.
'Don't panic'
Other large so-called open-ended property funds have seen investors pulling their money out, and the FCA has recently introduced daily monitoring of property finds.
Yet financial planners have said the M&G suspension is unlikely to be matched by other funds in the sector.
"Property is a long-term investment and we urge investors not to panic," said Patrick Connolly of Chase de Vere.
"While the M&G fund is suspended, most other providers have far greater liquidity, and less exposure to retail properties, and so are better placed to meet redemptions, as long as there isn't a mad rush to the exit door.
"Property still remains an asset class which can play an important role in investment portfolios and, when we have some real clarity on Brexit, the prospects for this asset class will hopefully improve."