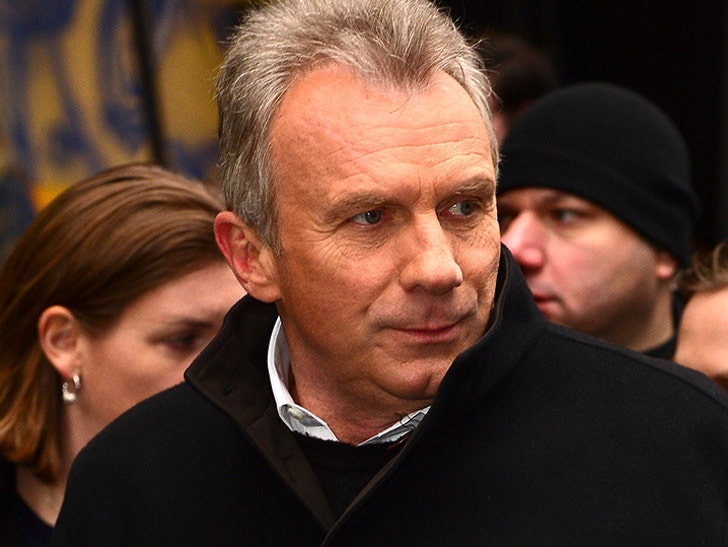 Exclusive
12:56 PM PT — LASD has shed a bit more light on how exactly Joe Montana's grandkid was almost snatched in plain sight — they say the intruder made her way into his home and actually removed the infant (who was asleep) from a playpen, holding them in her arms.
At that point, the Sheriff's Department says Joe and his wife, Jennifer, confronted the woman, attempting to deescalate the situation, asking the lady to give them back the child. Eventually, LASD says a scuffle ensued and Jennifer was able to safely pry the baby from the woman's arms. She fled, but was picked up by cops soon after and taken into custody.
LASD says all parties were unharmed in the incident, including the 9-month-old child. The suspect as been identified as Sodsai Dalzell.
Joe Montana and his wife had the scare of their life Saturday, when an intruder came inside the house and snatched one of their grandchildren right out of a woman's arms.
Law enforcement sources tell TMZ Sports … at 5 PM Saturday a 39-year-old woman entered the home where Joe and Jennifer Montana were staying — she got in through an unlocked door. The intruder saw a woman holding a baby — it's unclear who was holding the infant.
Our law enforcement sources say the intruder walked away with Montana's grandchild to another part of the house where she was confronted by Joe and Jennifer. They wrestled the baby away from the woman. The intruder then ran out of the house.
Turns out L.A. County Sheriff's deputies were on the same block on an unrelated matter. Someone inside the home flagged the deputies down, told them what happened and they found the intruder a few blocks away.
The woman was booked on kidnapping and burglary charges.
Originally Published — 6:48 AM PT
Source link for more and to sign up
To Return to the Main Aggregate News Page – click here

Break'n Pics – Click here for Free Stock Photos